A Level English Language: Summer Work for Incoming Year 12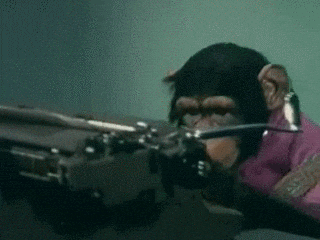 Right then, incoming Year 12s doing English Language A Level: here's your summer work!
All of the tasks below must be completed in advance of your first Language lesson next term.
1. Get hold of the AQA English Language Student Book.
It's available on Amazon here, or you can buy it from the library and save a few pounds.
You should make detailed notes on how the A Level is assessed.
Here are some questions to help guide you:
What are the Assessment Objectives for the course?
How many exams are there?
What's covered in each exam?
What do you have to complete for the coursework element?
Remember: you'll be studying for the full A Level – we don't offer AS at Lutterworth College.
2. Create a 'language scrapbook'.
This scrapbook will form an integral part of your first term's worth of lessons, and needs to contain the following items:
(Note: for electronic texts, you'll need to screenshot and print them.)
A text message/WhatsApp interaction
An interaction on Facebook (e.g. a status and some replies to it)
An interaction on Twitter (e.g. a tweet and some replies)
A printed advertisement
An online advertisement
A poster
A menu
A film review
A newspaper comment piece (e.g. from The Guardian's Comment is Free section)
A speech
A piece of unsolicited post ('junk mail')
3. Have a look at this blog post and respond to it in the comments section.
Your comment should be around 200-300 words. Make sure you watch both videos before responding. You might also want to read through the comments that are already on the post. (Avoid anonymous comments.)
4. Make detailed notes on the Nouns section of the Grammar Glossary.
You will be given a printed copy of this when you return from the summer, but you can find it electronically here.
We'll be having a little test on this when you return, so make sure your notes are up to scratch!
And that's that!
If you have any questions about any of the tasks above, or the course in general, contact Mr Shovlin (s.shovlin@lutterworthcollege.com).
Enjoy the hols!