Revising for GCSE English Language: Our Top Tips
On Tuesday 7th June, you'll be taking your two English Language exams back-to-back. Together, they account for 60% of the overall GCSE grade. Here are our top tips for preparing for the papers. With a little luck, you'll know most of this already!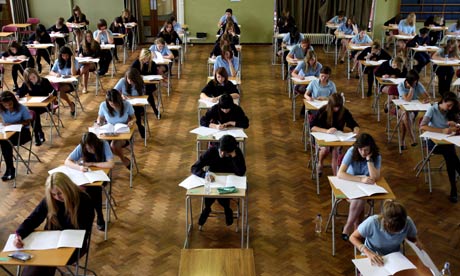 1. Know what to expect! We cannot stress this enough. You should know exactly what your papers will look like, what kinds of question you'll be asked, and how long you should be spending on each task. You can find all of the past papers here, and our 8-page revision guide gives you everything you need to know about timing and approaches to each question.
2. Make use of ActiveTeach. It's packed with guidance on both the Unit 1 (Reading) and Unit 2 (Writing) papers. You can access it here, where you'll also find a guide as to how to find what you need.
3. Have a look at the exemplar student work we've uploaded to the blog. You'll find A* examples of all seven different types of writing you could be asked to produce for the Unit 2 paper – as well as some top grade mock exam responses.
4. Read the examiners' reports we put together for you after each mock exam. We've pointed out the most common mistakes students made so that you can avoid making them yourselves!
5. Have a go at some of our tests designed to improve the accuracy of your writing. You'll be emailed your scores a few minutes after you submit your answers.
6. Read, read, read! We've put together a list of 'Quick Reads' for you – texts that can all be read in around 5 minutes – that'll help you to practise your reading skills, and they might give you ideas for your writing tasks too. The best writers are the ones who've read widely. Be one of them!
And that's it,  Year 11.
Good luck. We have total confidence in you!