Our Top Tips for the Year 11 Mock Exams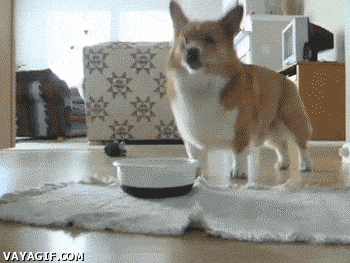 Excited about your forthcoming English mock exams, Year 11?
If the answer is no, we understand. But practice will make perfect – and we want you to have had as much of that as possible in advance of the real examinations in May/June.
The top tips you'll find below are designed to help you to prepare for the Language mock exams on Wednesday 23rd March, and the Literature mock exam on Monday 11th April. We hope they're useful!
You should be old hands at the Language exams by now, as you sat mocks in both in November last year. You've also been doing regular Unit 2 (Writing) tasks in class over the past couple of months.
You may be less familiar with the Literature paper you're sitting. This is where this very blog comes in handy!
At the top of this page, you'll see a link to Past Papers.
Here, you'll find a load of past papers for both Language and Literature. Have a look at them. Get a feel for the types of question that tend to come up. (Remember that you'll be doing the Unit 1 Literature paper for your mock on the 11th April.)
You'll also notice a link to our revision guides:
Each of these is just a few pages long, but they contain all the key info you need: advice on timings, examiners' hints, dos and don'ts and lots more. Use them!
Preparation is critical to doing your best. That's the reason this quote is popular in schools!
So what can you do to prepare?
Quite a lot, actually!
Many people think it's impossible to revise for the English Language exams. They're wrong.
Here are just a few of the things you could be doing to revise for them:
Use ActiveTeach to revise (a) how to approach the different types of Unit 1 (Reading) paper question and (b) how to write the various different types of text you could be given for Unit 2 (Writing).
Use your WJEC GCSE English Language Revision Workbook. (If you haven't got one, you can pick one up from the library at the discounted price of £5.50.)
Revising for the Literature exam is, perhaps, a little easier. Here are our recommendations:
Re-read Of Mice and Men. If you're short on time, there's a 20-minute version in our Of Mice and Men Revision Folder – where you'll also find a ton of useful revision material.
Download some of our revision audio files for use on-the-go. (For the password, ask your English teacher or email Mr Shovlin – s.shovlin@lc.leics.sch.uk – who'll send it to you.)
Use your CGP revision guide. (If you don't yet have one, they're on sale in the library for £3 – half price!)
The mock exams are designed to help you to get your head around the exams. We're not trying to catch you out.
If you do mess up a mock exam, it's not the end of the world. It's far better to make mistakes in a mock exam than in the real thing!
Good luck!